Details
SPECIFICATION
Jam-packed with features and functions, the YN568EX III Speedlite from Yongnuo is a stellar addition to nearly any lighting kit. This model is directly compatible with Nikon's i-TTL system, permitting on-camera use with automatic exposure capabilities and high-speed sync. It can also function as an optical TTL master for other Nikon-compatible flashes or as an optical TTL slave for either Canon or Nikon systems. It is quite powerful as well with a rated guide number of 190' at ISO 100 and 105mm and is versatile thanks to a head that can tilt from -7 to 90° and rotate 270°.
For controlling light, the flash has a zoom head able to be set from 24-105mm along with a wide-angle panel that optimizes coverage for focal lengths as wide as 14mm. This unit also has a fast recycle time of just two seconds. Operation has been improved as well with an AF-assist light and audio signals available. Additionally, it has a 2.5mm sync port and a USB interface for firmware updates.
Product Highlights
Compatible with Nikon i-TTL
Guide Number: 190' at ISO 100 and 105mm
Zoom Range: 24-105mm (14mm with Panel)
Tilts -7 to 90° and Rotates 270°
Wireless TTL Master Mode for Nikon
Optical TTL Slave Mode for Canon & Nikon
Recycle Time: Two Seconds
High-Speed, 1st & 2nd Curtain Sync
AF-Assist Light and Audio Signals
2.5mm Sync Port and USB Interface
SPECIFICATION
Mount Shoe
Guide No. 190.29' (58 m) ISO100 at 105 mm Position
Exposure Control Manual, i-TTL
Vari-Power 1/1 - 1/128
Bounce Head Yes, -7 to -90°
Swivel Head Yes, 270°
Coverage 14 - 105 mm (Full Frame)
Zoom Head Full Frame: 24 - 105 mm
Off-Camera Terminal 2.5 mm
Recycle Time Approximately 2 Seconds
Flash-Ready Indicator Yes
Compensation -5 EV to +5 EV (in 1/3 EV steps)
Slave Timing Modes Instant Sync Skip Preflash
Wireless Operation Method: Optical pulse Distance: Up to 82.02' / 25 m
Wireless Communication 4 Channels
Wireless Groups 3 Groups
Power Source 4x AA Alkaline, Rechargeable NiMH Batteries
Dimensions (W x H x D) 2.4 x 2.9 x 7.5" / 60.0 x 73.0 x 190.0 mm
Weight 12.346 oz / 350 g
Packaging Info
Package Weight 1.25 lb
Box Dimensions (LxWxH) 8.4 x 3.8 x 3.3"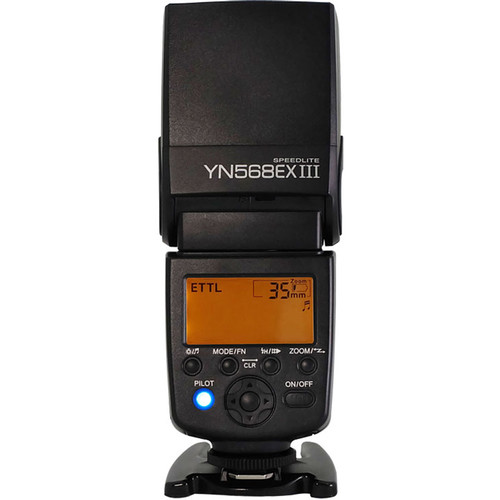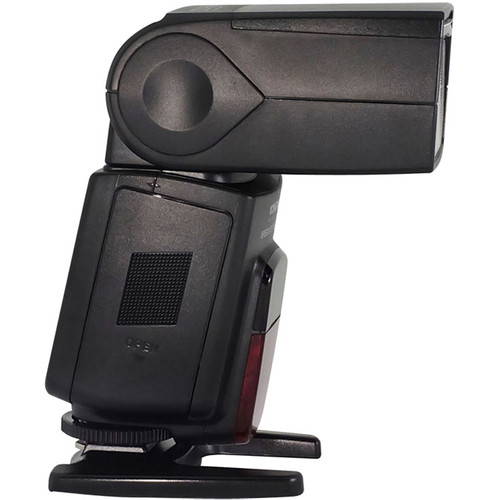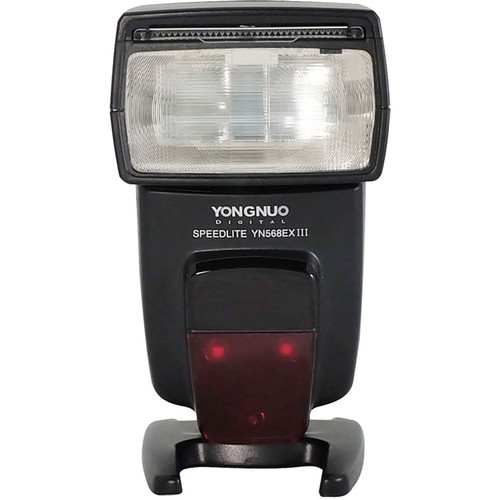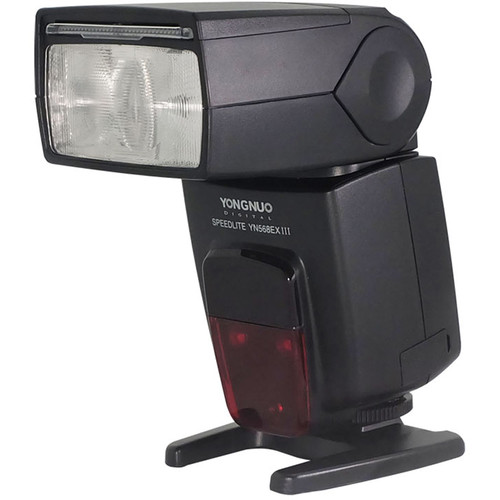 No reviews posted yet for this product.