Details
SPECIFICATION
Remotely trigger your compatible E-TTL flash with this Yongnuo YNE3-RX Wireless Flash Receiver for Canon Speedlites and Yongnuo Flash and Transmitters. The receiver has a 1/4"-20 female mounting thread, a female hot shoe, and USB port for firmware upgrades. Operating on the 2.4 GHz frequency, the receiver has 15 channels to thwart interference and can wirelessly trigger flash units in any of its 5 groups singly or in unison at distances up to 328'. The user-friendly LCD screen allows monitoring of channel and groups in use, battery level and +/- flash exposure compensation. It also indicates E-TTL, Manual or Multi (stroboscopic) flash mode selection. The YNE3-RX runs for a total of 24 hours on 2 separately purchased AA batteries.
Features
Supports E-TTL, Manual, and Multi (stroboscopic) flash modes
Supports remote shutter release function
Test flash button
Supports PC output interface and USB firmware upgrades
Single contact triggering
LCD display
Product Highlights
Frequency: 2.4 GHz
Range: 328'
Channels: 15
Hot Shoe, LCD Screen
1/4"-20 Female Mounting Thread
Runs on 2 AA Batteries
SPECIFICATION
Frequency 2.4 GHz
Range 328' (100 m)
Compatibility E-TTL, Manual, Multi (Stroboscopic)
Flash: Canon
Canon 600EX-RT, 580EX II, 430EX II Speedlites
Flash: Yongnuo
YN568EX II, YN565C, YN468C II, YN467C II, YN465C
Transmitters: Canon
ST-E3-RT
Transmitters: Yongnuo
YN-E3-RT, YN600EX-RT, ST-e3-RT
Display LCD
Channels 15 channels
Groups 5 (A, B, C, D, E)
Max Sync Speed Not specified by manufacturer
Ports 1x Yongnuo proprietary output port
Battery 2x AA batteries (not included)
Battery Life 24 hours standby
Dimensions 3.6 x 2.0 x 1.4" (92.5 x 50 x 37 mm)
Weight 2.5 oz (70 g)
Packaging Info
Package Weight 0.35 lb
Box Dimensions (LxWxH) 4.252 x 3.228 x 2.284"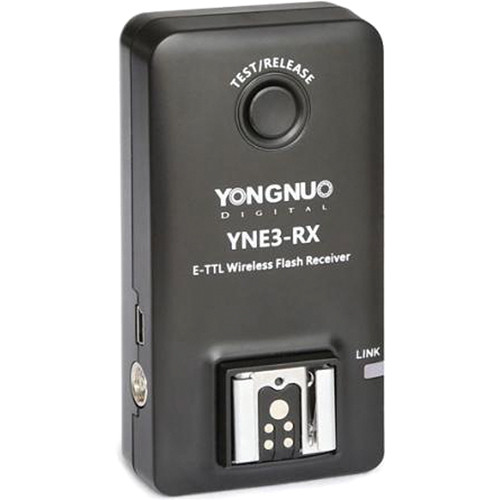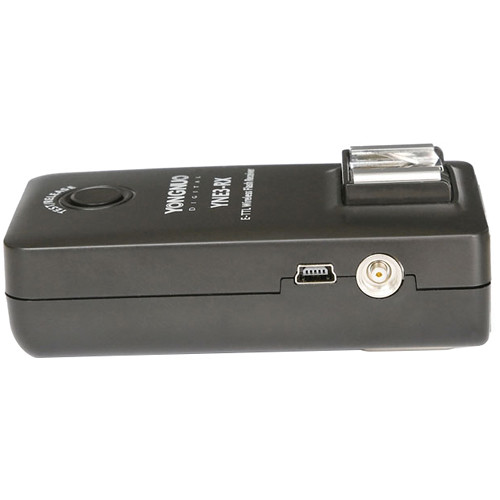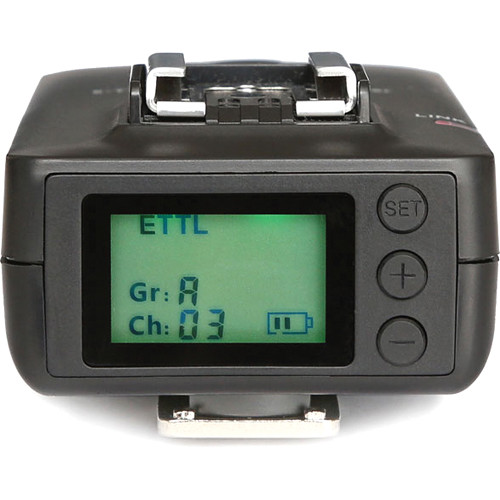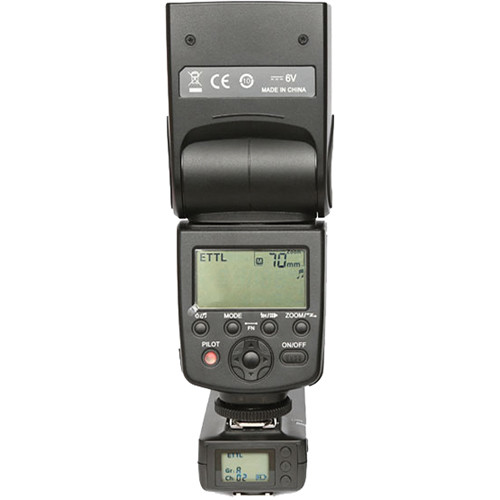 No reviews posted yet for this product.