Details
The Feiyu a2000 3-Axis Handheld Gimbal offers unlimited 360° rotation along all three axes: pan, tilt, and roll. It supports up to 4.4 lb loads, which includes most mirrorless and DSLR cameras, and features four operational modes and a flat, 4-way control joystick. The handle can be removed and the gimbal section used separately (e.g. mounted on a tripod or monopod). There are multiple 1/4"-20 mounting holes all around, including on the gimbal section and the bottom of the handle. Included as a free download with the a2000 is the Feiyu ON app for iOS and Android, which allows you to remotely control the gimbal when you have it mounted on a tripod or other support. The a2000 is designed with multiple intuitive features, including an identification algorithm that detects the weights of different cameras and matches with them without requiring adjustment of the motor strength.
Main functions for users:
• Initialize the gimbal
• Firmware upgrading by computer (only supports Window for now)
• Setting the start and the end of time-lapse by hand (auto-rotation mode)
• Tilt and panning axis could be locked in any angle by hand
• Controlling focus and take picture-control of camera (shutter release needs to be connected)
• Timed photography (shutter release needs to be connected)
• Connecting Feiyu ON App for firmware upgrade, setting parameters and virtual remote control
• Controlled by smart remote within 4m after making a connection with it
Features:
• All three axis could turn a full circle.
• 2000 gram as the maximum carry capacity makes it easy to bear most mirrorless cameras, DSLRs and camcorders. Easy to balance camera by sliding arms and lock screws.
• Automatic identification algorithm to detect weights of different cameras and Automatically match with them without adjusting the motor strength.
• EVA anti collision foam added to panning axis to prevent damage to camera.
Controllable roll axis as a new highlight.
• Triggle button to quickly enter lock mode and reset the gimbal.
Power on and off with a reminder of a beep, a sweet design for indoor or outdoor use.
• Intelligent initialization to automatically check motionless desk and auto-complete with a reminder of a beep.
• Detachable handle to freely switch in installation ways.
• Double-hand set is foldable ,that make it easy to carry around.
• Nine extended interfaces for a variety of compatible accessories.
• Anti-slip design added to handles for better grip.
• Intelligently follow pre-set route in auto-rotation mode, matching motion time-lapse or automatic shooting.
• Control focus and picture of camera by one shutter button.
• Get panoramic pictures pretty easily by configurable Timed photography function.
• Quick upgrade, set parameters, reset and virtual remote control with APP.
• Three main working modes fit for most scene.
Specification:
• Tilting Angle:360° (Unlimited)
• Rolling Angle:360° (Unlimited)
• Panning Angle:360° (Unlimited)
• Tilting Increments:2°/s ~ 75°/s
• Panning Increments:3°/s ~ 150°/s
• Battery model:18650, 2200mAh, 3.7V. (one positive side upward and the other negative side upward)
• Charging time:≥5 hours, recommending using smart charger for charging the battery, 5V/1A input.
• Usage time:12 Hours
• Weight: 1111.5g (Excluding battery, camera, lens and so forth)
Includes:
1 * a2000 gimbal
1 * Single hand held tube
4 * 18650 battery
1 * Muliti charger
1 * Thrumb screws
1 * quick assemble plate
1 * Camera holder screw
1 * Camera Holder
1 * Minitripod
1 * Sony shutter release cable
1 * USB cable
1 * Manual
1 * 1/4 inch screw
1 * Dual hand held tube
1 * Cold shoe adapter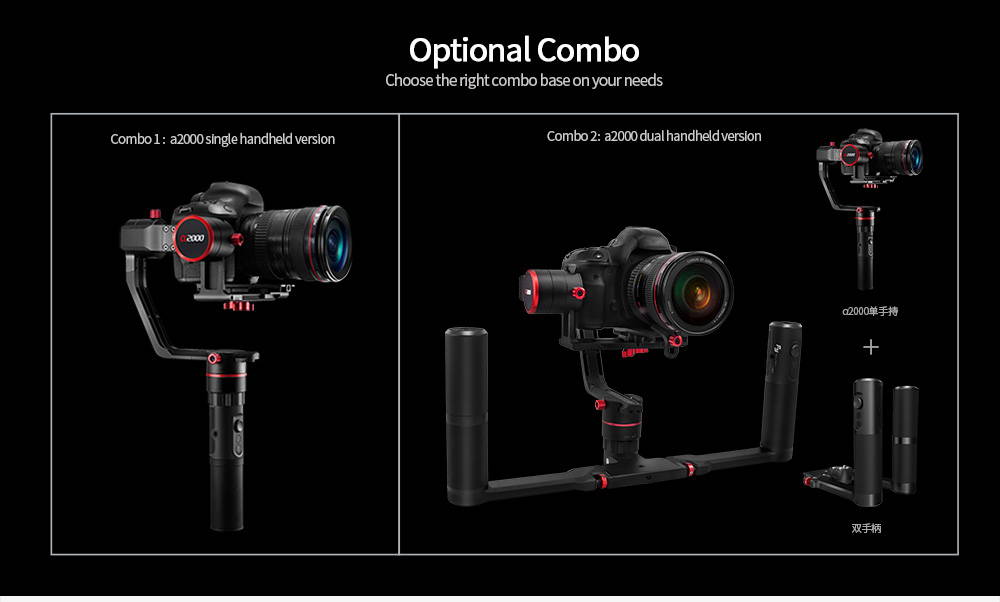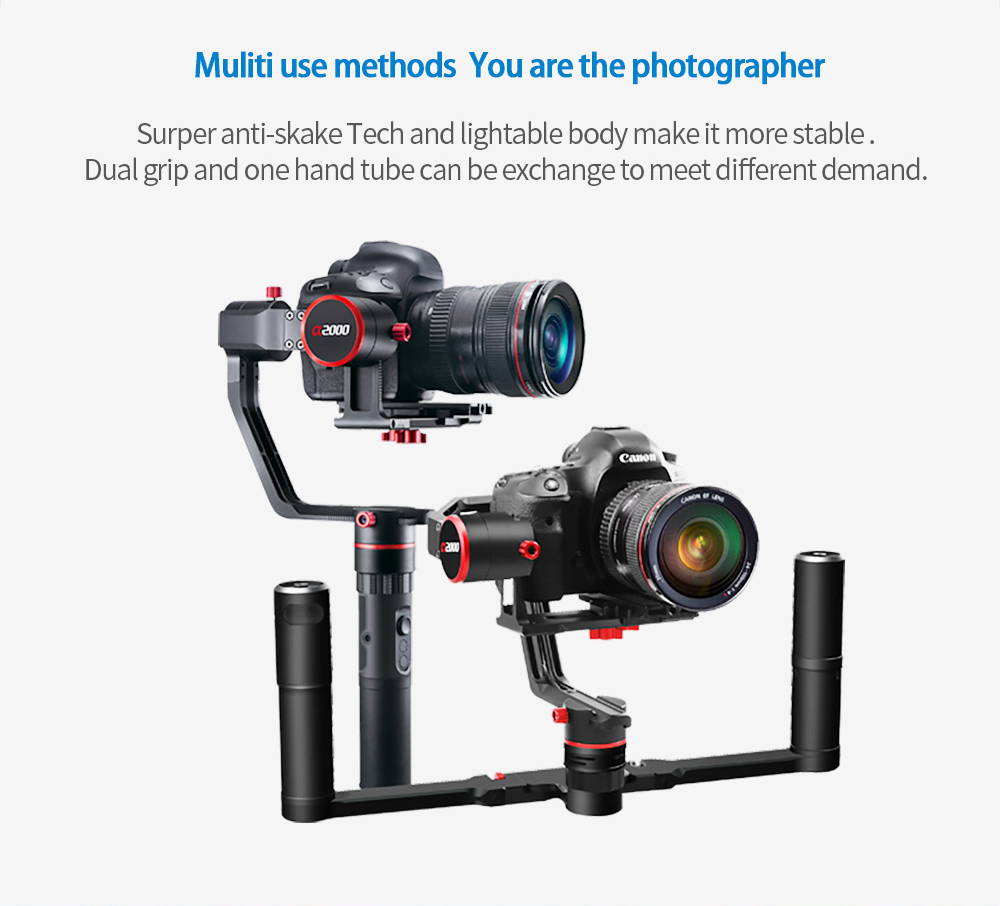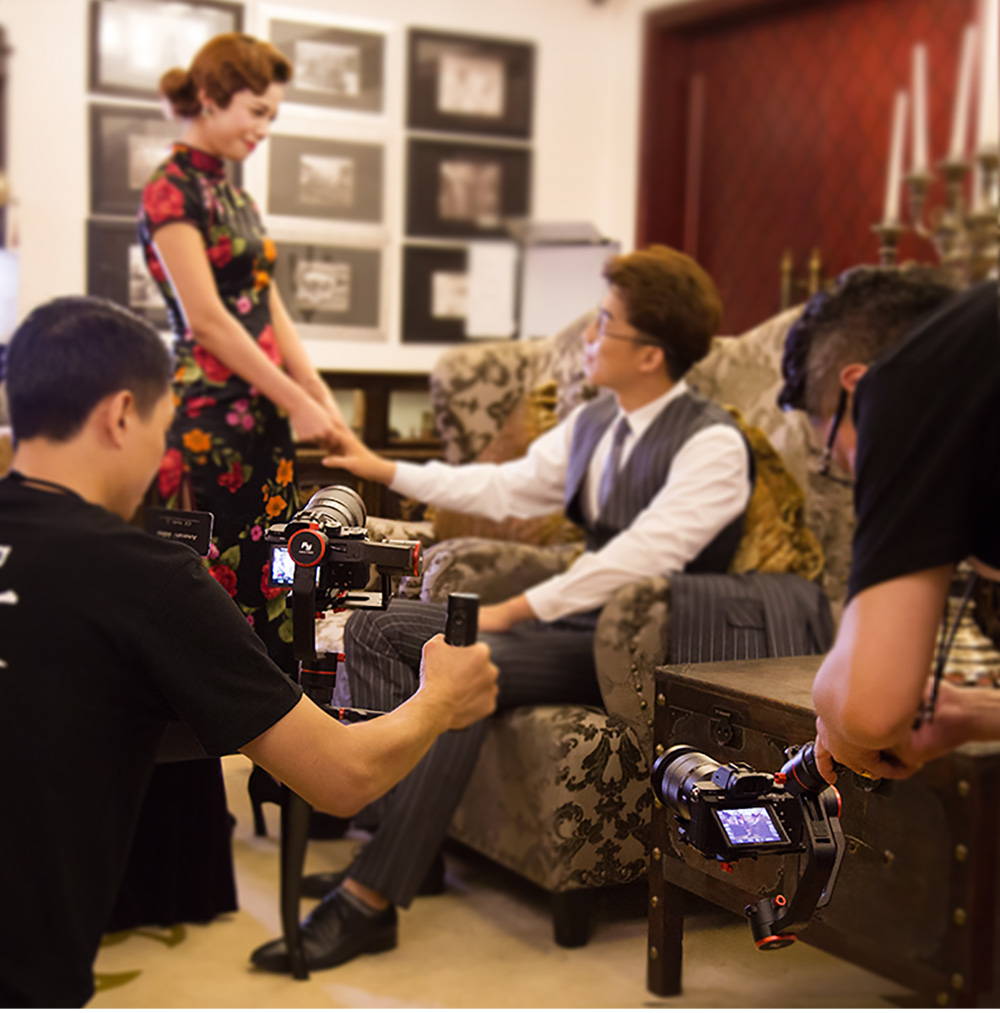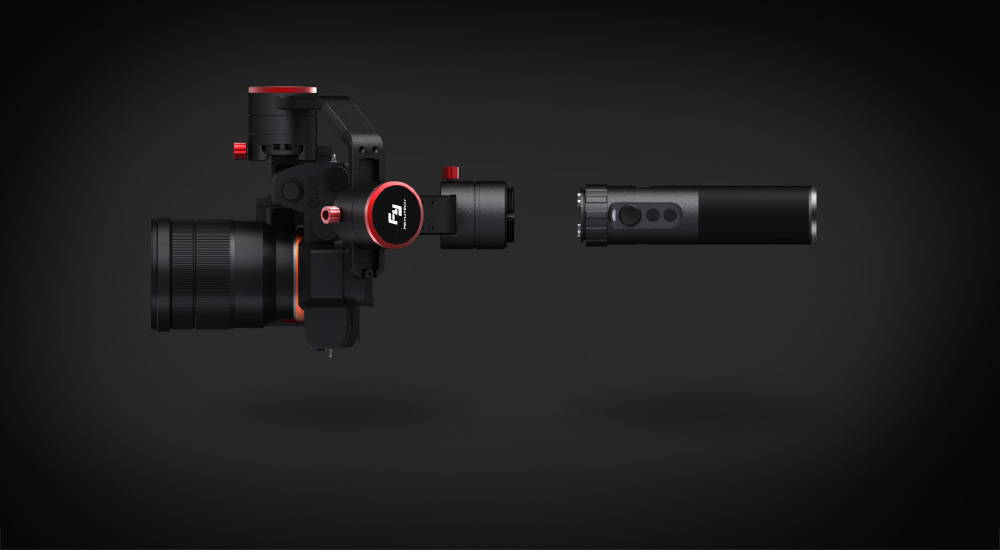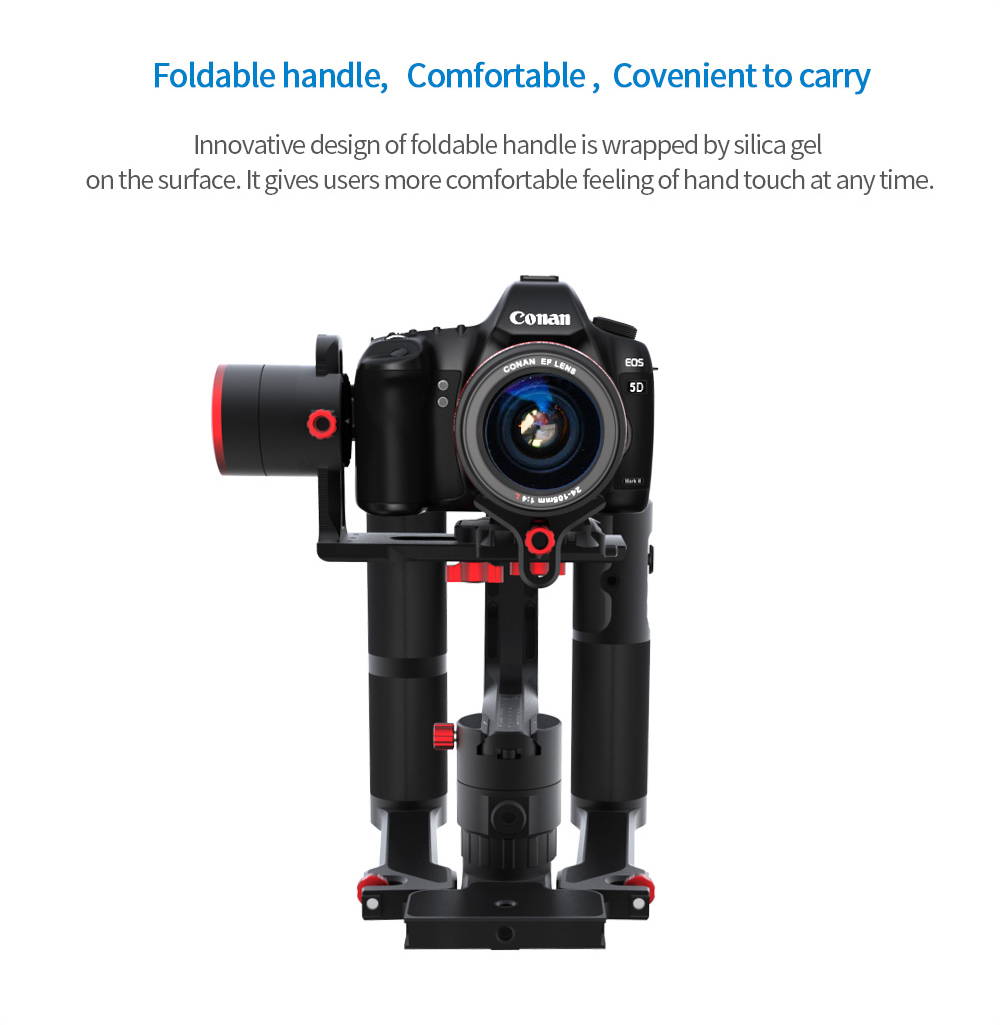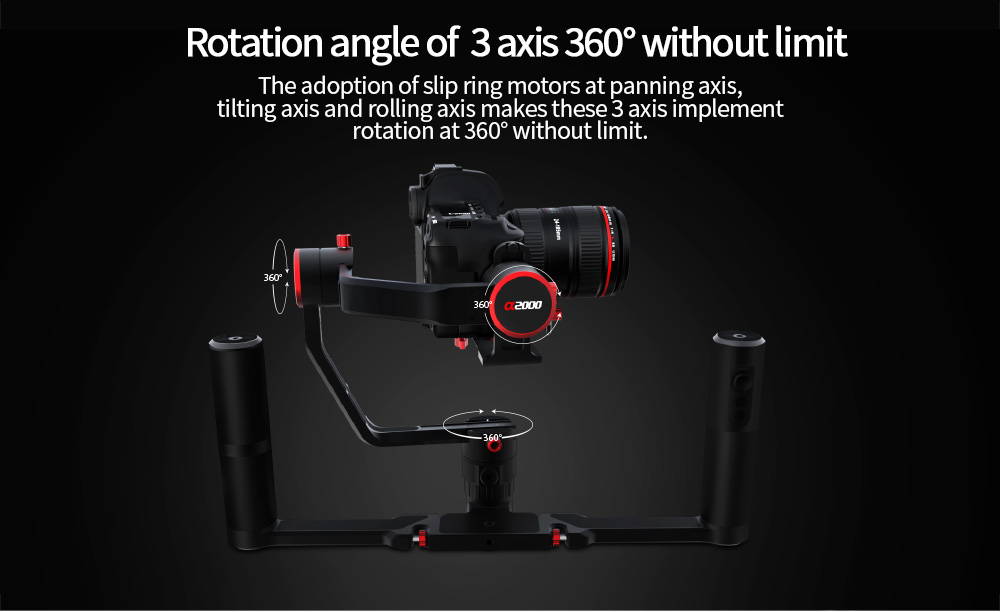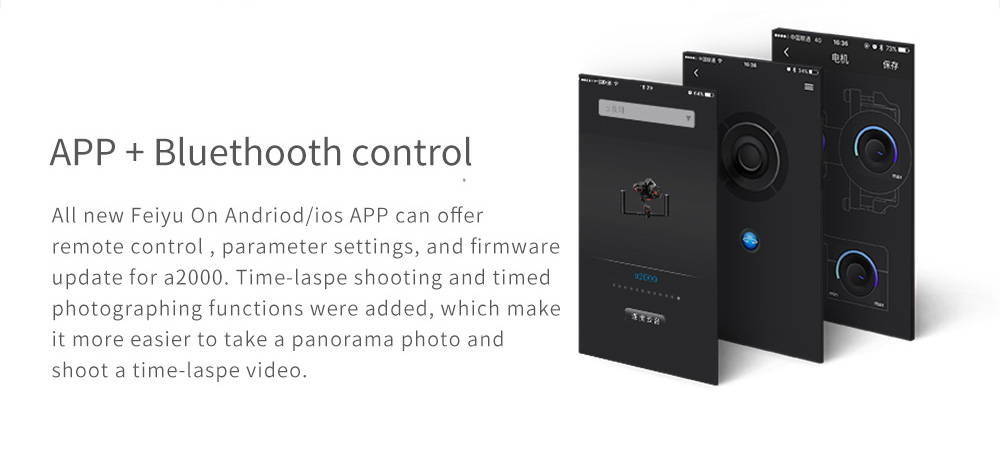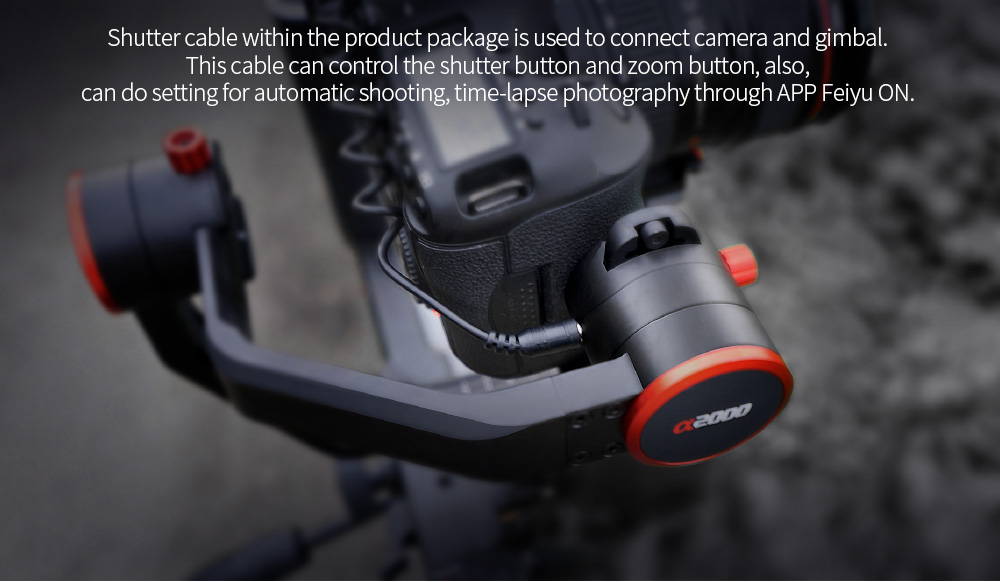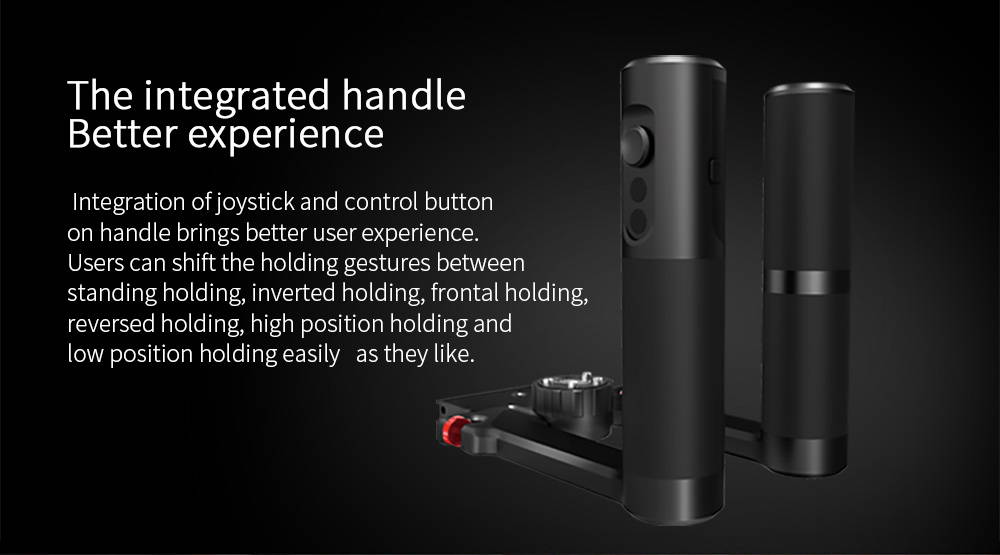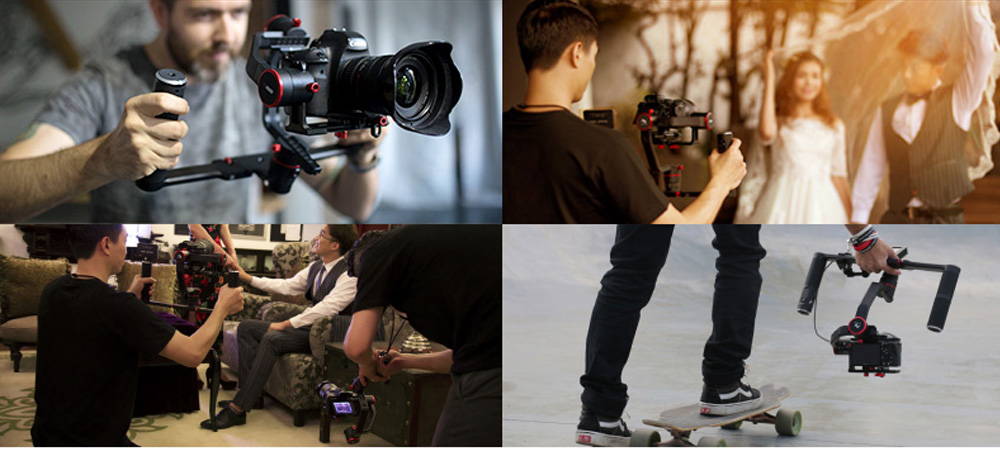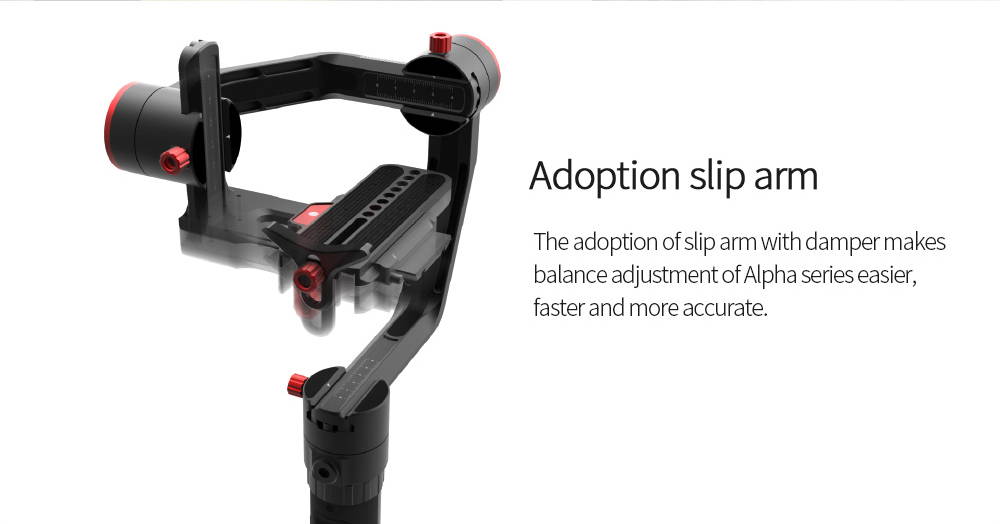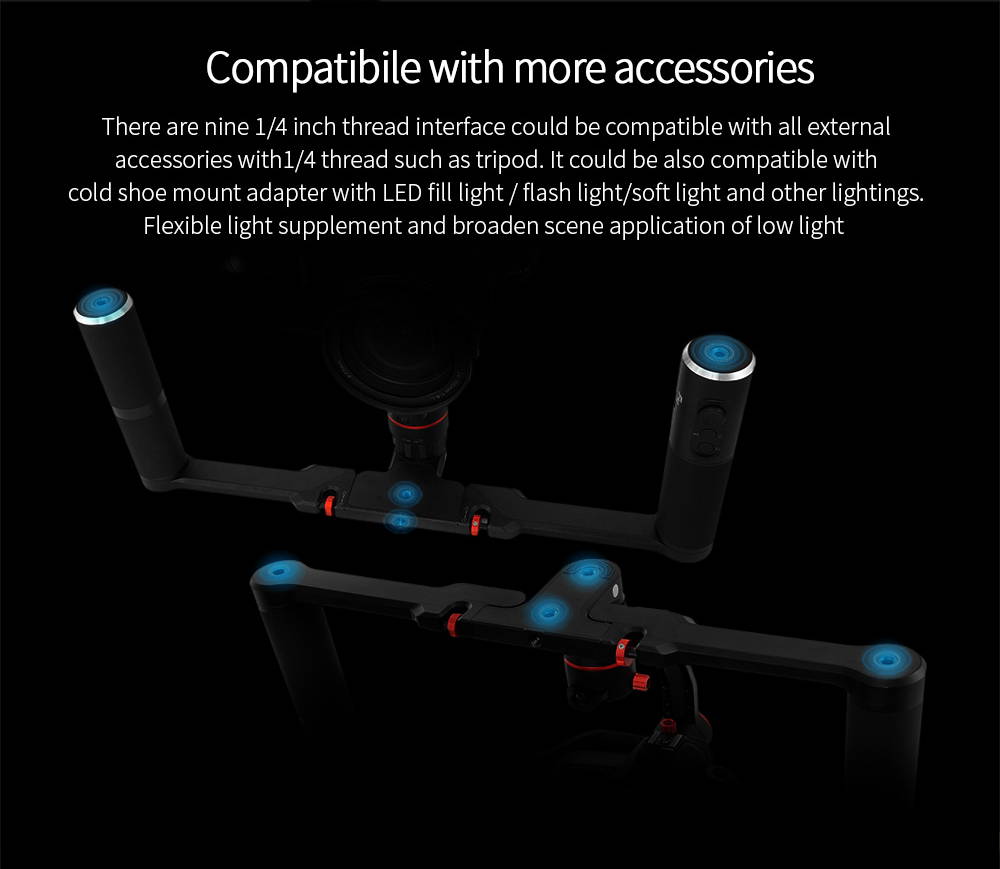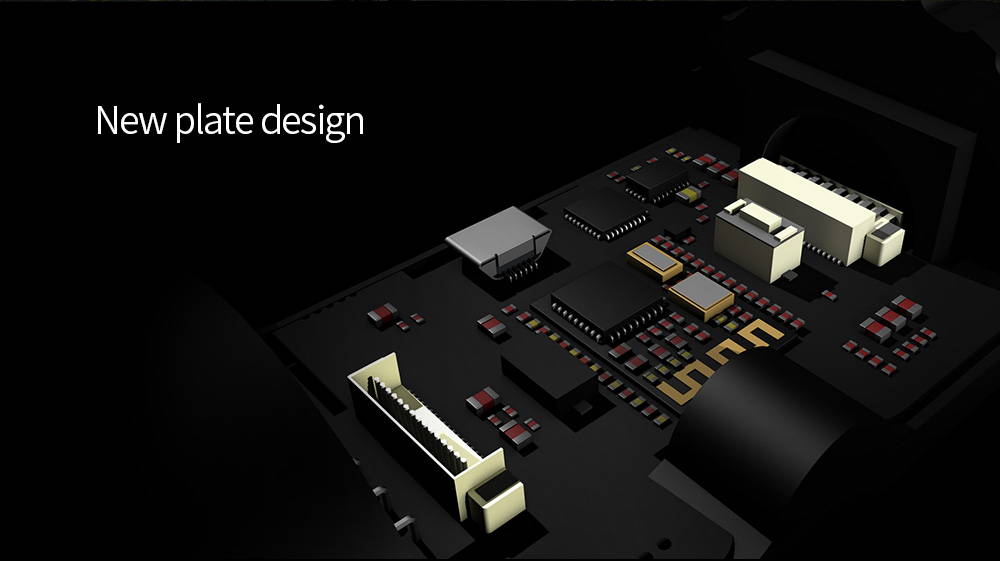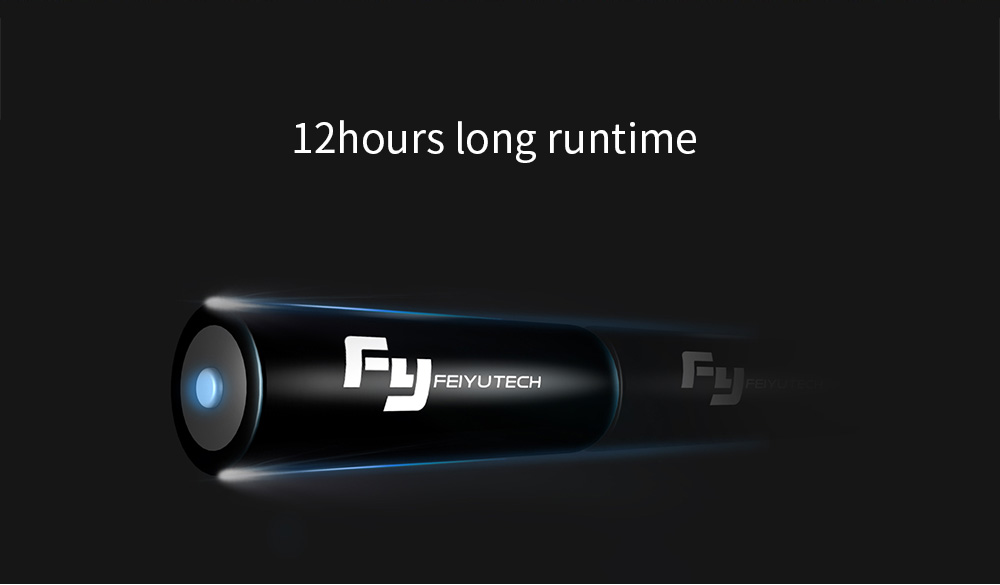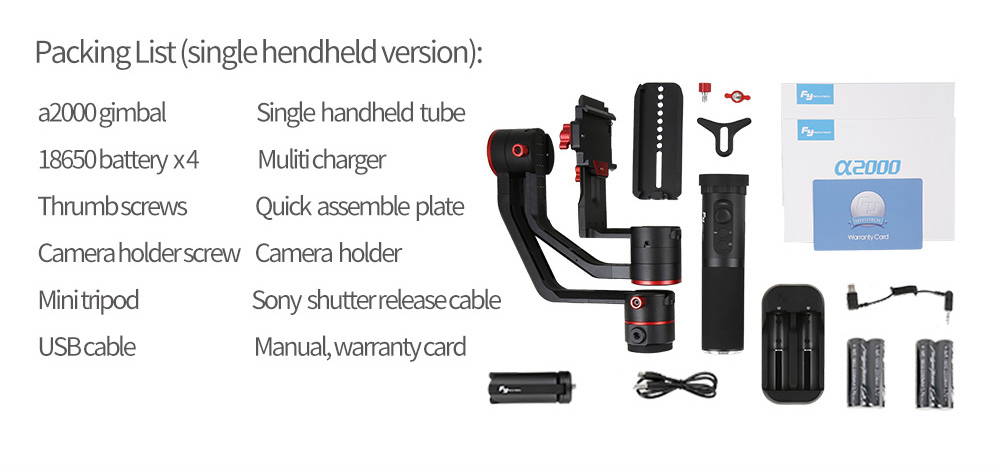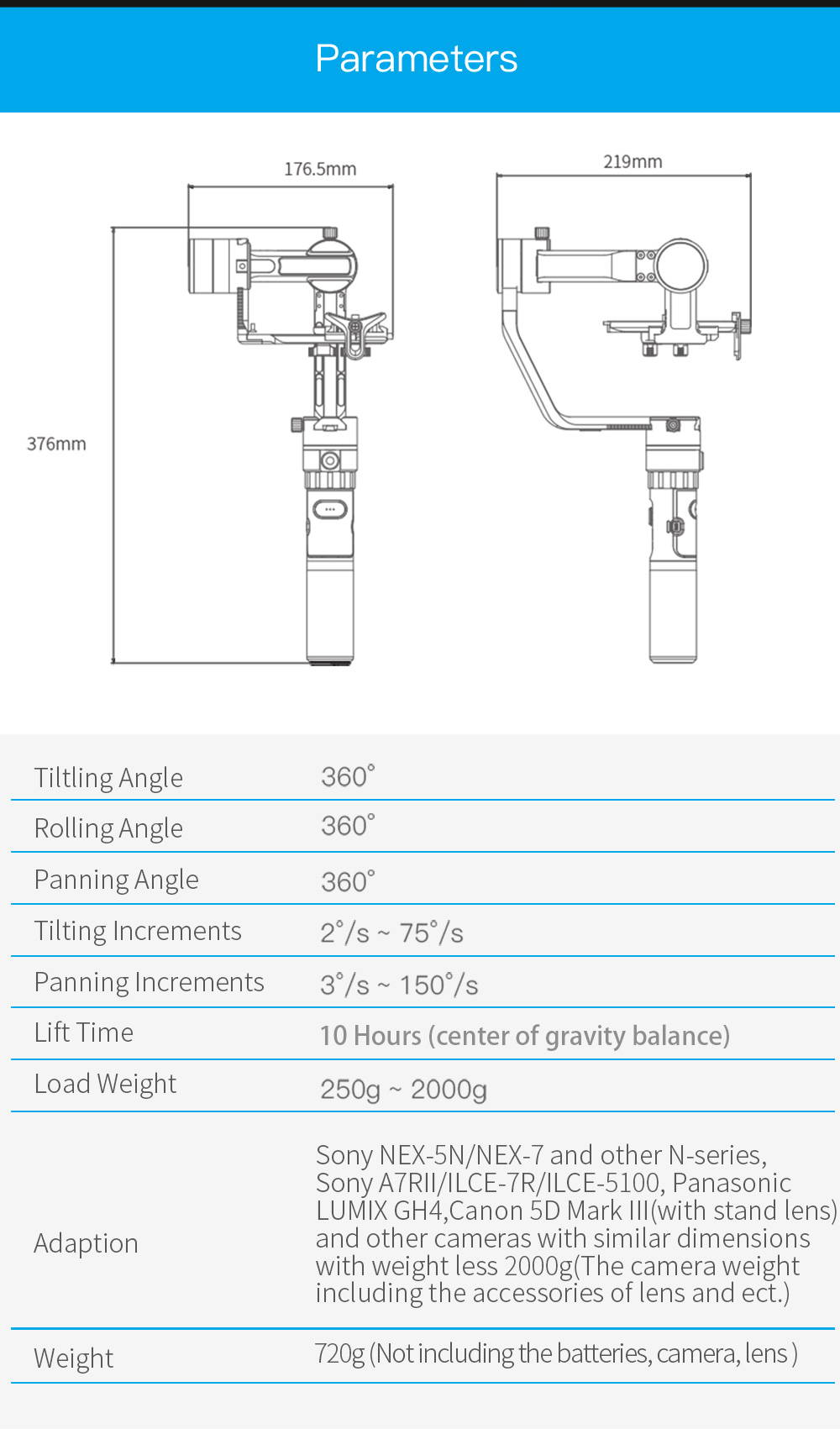 No reviews posted yet for this product.